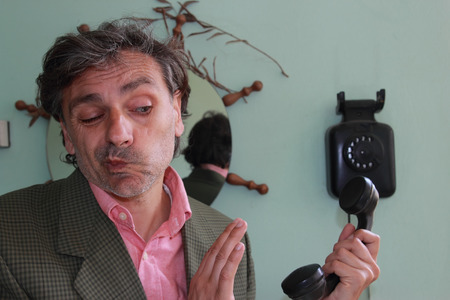 Getting unwanted calls to a cell phone is becoming a big problem particularly for those who use your cell as your primary and only phone (myself included).  There are apps that will attempt to do this and the phone company may have a solution (I know Verizon provides up to five blocks for free which you'd use up quickly), but another option is routing calls through Google Voice which has a built in global spam database as well as the option to block any number from calls you have received.  This won't block them all and there is a bit of a trick to blocking more numbers manually.  Read on for the tip..
Not all spam calls will show up for you in the calls records making them difficult to block or maybe you know of a number that hasn't called you yet but you want to sure to block.  What to do?  It used to be a bit easier, but after Google Voice got rid of contacts and merged those with Gmail Contacts it became a bit tricky.  The solution is this..
1.  Create New Contact in Gmail.  I just call it SPAM1 and add in that annoying number that calls you every day wanting to lower your interest rate.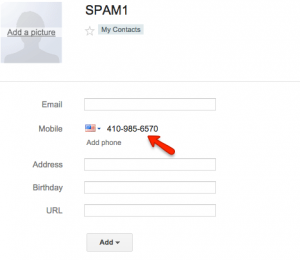 2.  Grab Contact ID number from the URL.  It will look like this and the contact number is in bold.  Copy this.
https://mail.google.com/mail/u/0/#contact/4e8278350cbad830
3.  Paste Contact ID into Google Voice URL.  Just replace your Contact ID with mine in the URL below and pull it up in the browser!
https://www.google.com/voice#viewcontact/4e8278350cbad830
4.  Now set to block!  You should have now pulled up the Google Voice contact page allowing you to block the caller.  Under "When this contact calls you:" just choose the 2nd radio button and choose "Block Caller" from the drop down and SAVE!  Done.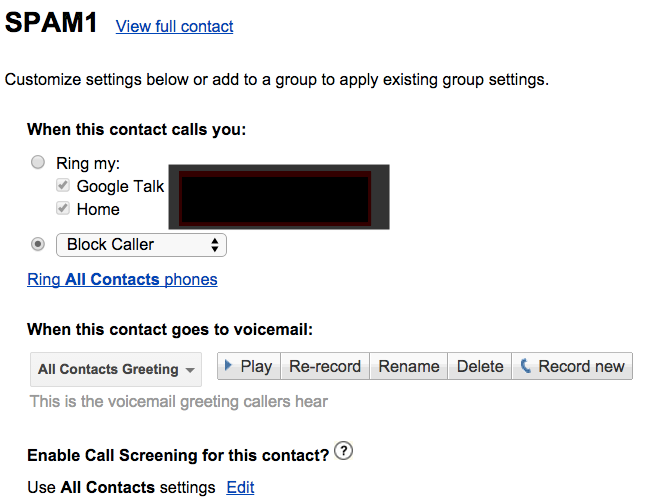 Have any good tips about blocking unwanted calls to your cell phone?  Perhaps the best app?  Please don't mention the Do Not Call List .. it doesn't work!
UPDATE: Manually adding numbers to block is an ongoing battle so this works best for those few pesky numbers  that keep calling.  It's more of a whack-a-mole operation though so something more robust is needed.  That's where a service like NoMoRobo.com may come in.  They route calls through a service that checks the number against a whitelist and blacklist database to determine if it's spam.  Interesting story about the guy who created it:   http://www.wired.com/2015/01/guy-found-way-block-robocalls-phone-companies-wouldnt/
It should be noted that it's not available with all carriers.  I just checked to see if it was available with my Verizon mobile phone and sadly it's not.