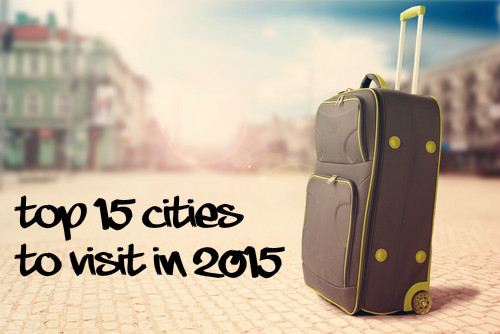 I like these kinds of posts which provide a great starting point for travel destinations.  The best lists highlight places most people haven't heard of.  Some on this list from the Daily Beast are fairly well known, others not so much.  Enjoy!
Quito, Ecuador
"Ecuador's capital in the clouds is poised to become the gleaming welcome mat of one of the most geographically diverse countries on the planet."
Stykkisholmur, Iceland
"Although it's very much a town by international standards, the little burg of timber-frame houses has a wonderful assortment tourist to-dos including world-class dining, a humbling art installation, a privileged position on a scenic fjord, and Hotel Egilsen, the planet's most precious boutique hotel, with ten little rooms under the creaky eaves of an old merchant's mansion."
Odessa, Ukraine
"Blending the laidback spirit of New Orleans with the reverie of the Adriatic coast, the tree-lined city bustles with coffee hounds and bronzed beach bums who mingle amongst the stunning patchwork of Classicist and Renaissance architecture (including one of the most beautiful opera houses in the world)."
Savannah, Georgia, USA
"With a stately historic quarter filled with clapboard-shuttered plantation homes and a reputation for homespun cuisine, Savannah is debuting as the new Charleston—America's darling southern belle."

See the entire list over at Daily Beast.
Categories: Travel